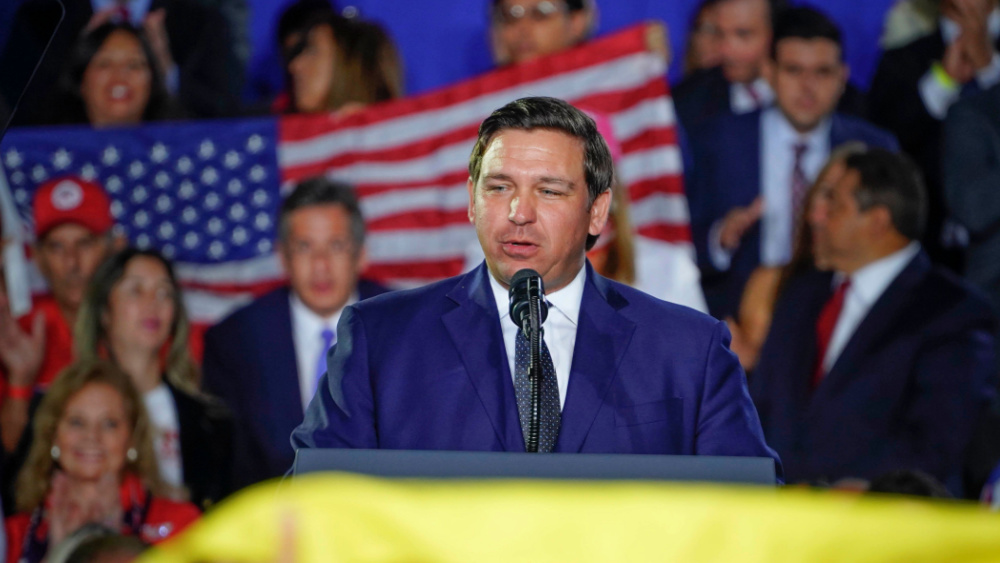 Florida Governor Ron DeSantis has officially declared his candidacy for the Republican nomination for president, announcing the news with a campaign video during a glitch-riddled event on Twitter with the owner of the social media site, Elon Musk. DeSantis filed paperwork on Wednesday with the Federal Election Commission, before his planned event with Musk.
DeSantis said: "I am running for president of the United States to lead our great American comeback … But we know our country's going in the wrong direction. We see it with our own eyes. And we feel it in our bones." In his campaign video, DeSantis said he was running to "lead our great American comeback … We proved it can be done. We chose facts over fear, education over indoctrination, law and order over rioting and disorder."  DeSantis painted a dark picture of a country he said is going in the wrong direction under Biden and urged Republicans to get behind him: "My pledge to you is this: If you nominate me you can set your clock to January 20, 2025, at high noon because on the west side of the US Capitol, I will be taking the oath of office as the 47th president of the United States. No excuses, I will get the job done."
DeSantis' decision to announce his campaign in a Twitter conversation with Musk ultimately backfired; the audio stream crashed repeatedly, making it virtually impossible for most users to hear the new presidential candidate in real time. Musk said the event's technical glitches were due to "straining" servers because so many people were trying to listen to the audio-only event; more than 20 minutes passed beyond the scheduled start time with users getting kicked off, hearing microphone feedback and hold music and dealing with other technical problems.
Editorial credit: Hunter Crenian / Shutterstock.com