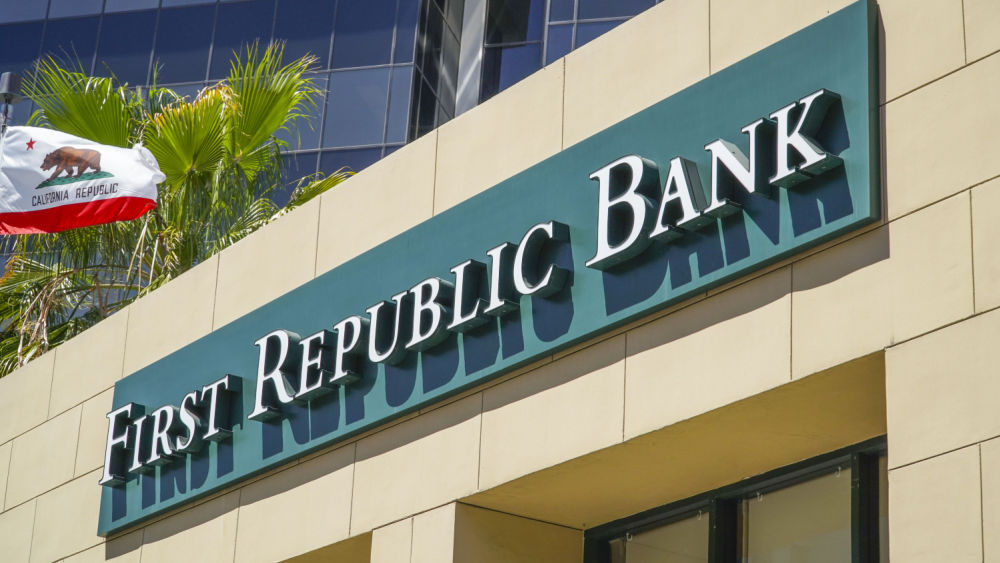 On Thursday, eleven of the biggest banks in the U.S. announced a $30 billion rescue package for California-based First Republic Bank, in an effort to prevent them from becoming the third bank to fail in less than a week. First Republic serves a similar clientele as Silicon Valley Bank, which failed Friday after depositors withdrew about $40 billion. First Republic — which had deposits totaling $176.4 billion as of Dec. 31 — was facing a similar crisis.
JPMorgan Chase, Bank of America, Citigroup and Wells Fargo have agreed to each put $5 billion in uninsured deposits into First Republic. Meanwhile Morgan Stanley and Goldman Sachs would deposit $2.5 billion each into the bank. The remaining $5 billion would consist of $1 billion contributions from BNY Mellon, State Street, PNC Bank, Truist and US Bank. The group of 11 banks confirmed in a statement that other unnamed banks had seen large amounts of withdrawals of uninsured deposits, which are those that exceed the $250,000 level insured by the Federal Deposit Insurance Corporation. The banks said in their statement: "The actions of America's largest banks reflect their confidence in the country's banking system."  U.S. banking regulators also issued a statement in support of the bank rescue package. Treasury Secretary Janet Yellen, Acting Comptroller of the Currency Michael Hsu, Federal Reserve Chair Jerome Powell and FDIC Chairman Martin Gruenberg said: "This show of support by a group of large banks is most welcome, and demonstrates the resilience of the banking system." 
On Monday, First Republic's shares dropped more than 60% even after the bank said it had secured additional funding from JPMorgan and the Federal Reserve. The bank's shares were down as much as 36% on Thursday, but rallied after reports the rescue package was in the works and closed up nearly 9%.  The collapse last week of Silicon Valley Bank was the second biggest bank failure in U.S. history after the demise of Washington Mutual in 2008. New York-based Signature Bank was shuttered two days.
Editorial credit: 4kclips / Shutterstock.com